By Patrick Bray
DLIFLC Public Affairs
---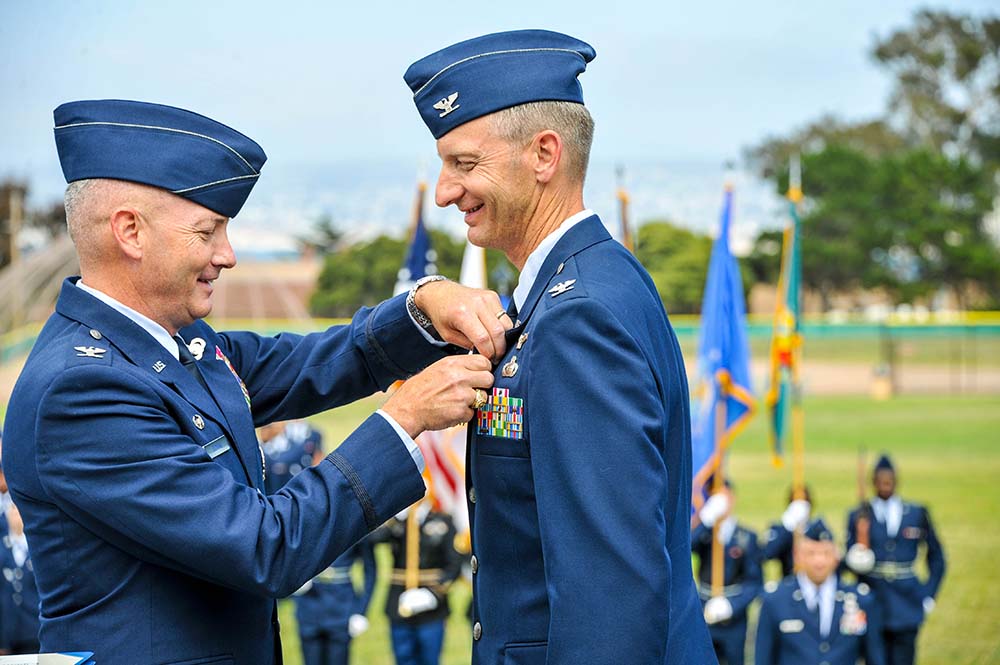 MONTEREY, Calif. – Col. Keith Logeman relinquished responsibility of his position as assistant commandant at the Defense Language Institute Foreign Language Center and command of the U.S. Air Force's 517th Training Group July 13, 2017 on Soldier Field at the Presidio of Monterey, California.
Logeman was effectively retired from the Air Force July 14, 2017.
Col. Wiley Barnes assumed responsibility as DLIFLC assistant commandant, which also includes command of the 517th Training Group.
As assistant commandant, Logeman was responsible for more than 1,800 faculty members and 250 joint-service staff providing language training and operational support. As Commander of the 517th Training Group he lead two squadrons composed of about 1,200 Airmen, the majority of whom are cryptologic linguists.
Barnes assumed these same responsibilities from Logeman. Previously he was the Intelligence, Surveillance and Reconnaissance Operations Division Chief for United States European Command.
See more photos on Flickr.
---
Posted Date: 17 July 2017