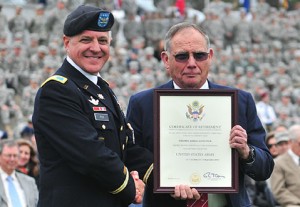 Col. Danial D. Pick, the Commandant of the Defense Language Institute Foreign Language Center, has retired from the military after 29 years of service in the Army in a ceremony held on Soldier Field at the Presidio of Monterey April 18.
Pick is retiring after an illustrious career where he served as a military intelligence officer at various unit levels to include command. He became a Middle East Foreign Area Officer in 1996 and served multiple tours in the region.
A graduate of the DLIFLC Basic Arabic course, he speaks Arabic, Persian-Farsi, Persian-Dari and Assyrian. He served as the director of the Army's Foreign Area Officer program at the Presidio prior to taking the position of DLIFLC commandant.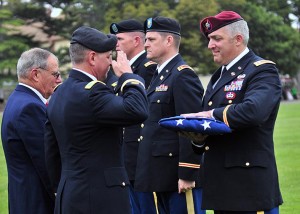 The incoming DLIFLC commandant is expected to assume command on May 22.
Pick is expected to stay in the Monterey Bay area where he lives with his family.
---
Posted Date: 18 April 2014