By Natela Cutter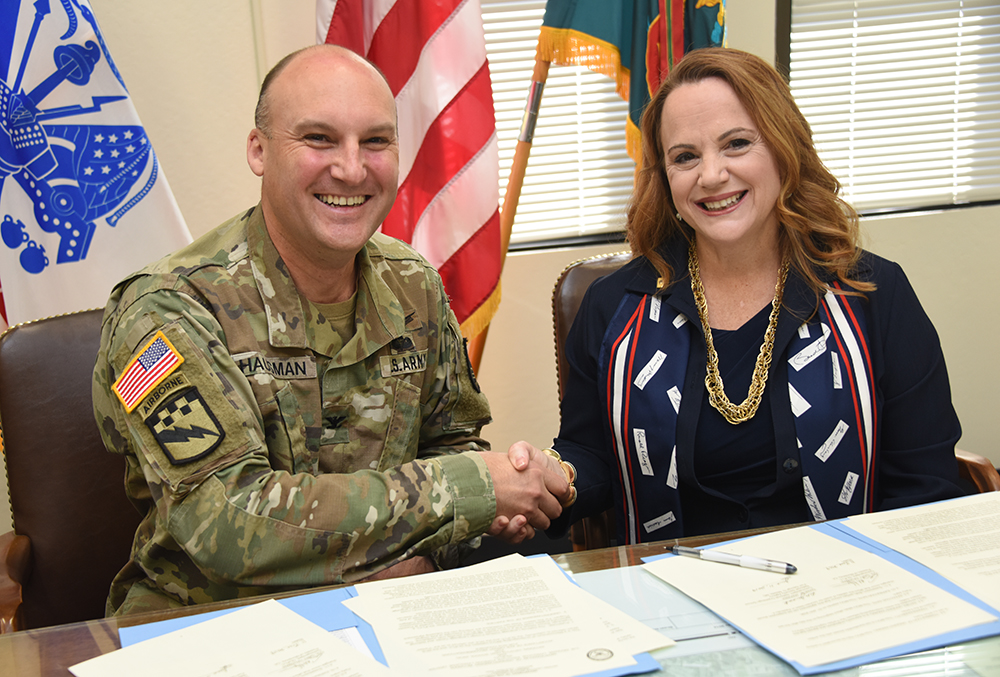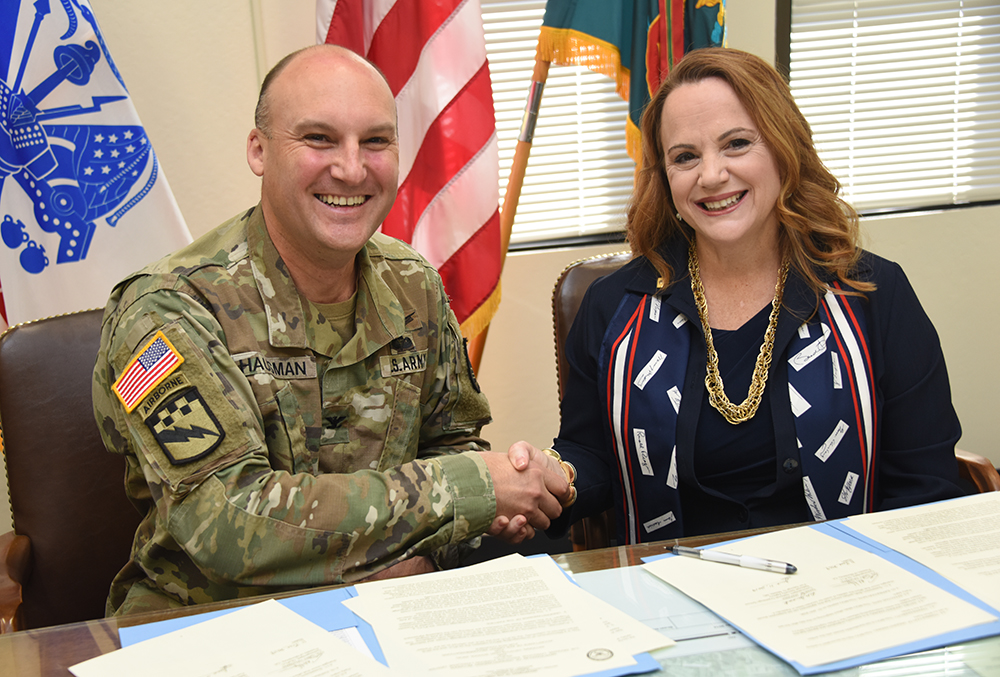 The Defense Language Institute Foreign Language Center leadership signed a memorandum of understanding with the National Cryptologic School June 11, enabling service members to apply NCS completed coursework toward an Associate of Arts degree in Foreign Language granted by DLIFLC.
"DLI students continue to amaze me every single day with the level of their aptitude and desire for advanced learning. This agreement provides DoD linguists with an additional opportunity to receive advanced learning credit and will advance the academic experience of the workforce," said DLIFLC Commandant Col. Gary M. Hausman.
Under the terms of the agreement, eligible students may transfer a three-credit NCS course from the general education areas of writing, mathematics, and technology. In order to obtain an AA degree from DLIFLC students must transfer 18 units in general education from an accredited institution, in addition to successfully completing their foreign language coursework which is valued at 45 units.
"It's a win-win for service members and our nation, which benefits from a well-rounded, well-educated national security and cyber workforce," said NCS Commandant Diane M. Janosek.
---
Posted Date: 12 June 2019