A day in the life of a DLIFLC student
---
DLIFLC students attend class in military uniform of their corresponding branch of service and conduct physical training to meet the standards of their services. The military service commanders ensure their service members both Active, Reserve, and National Guard components, learn the Warrior Tasks and Drills necessary to complete their military mission. Because the core mission is language acquisition, DLIFLC students spend five days a week, seven hours per day in class learning their target language, with two to three hours of homework each night.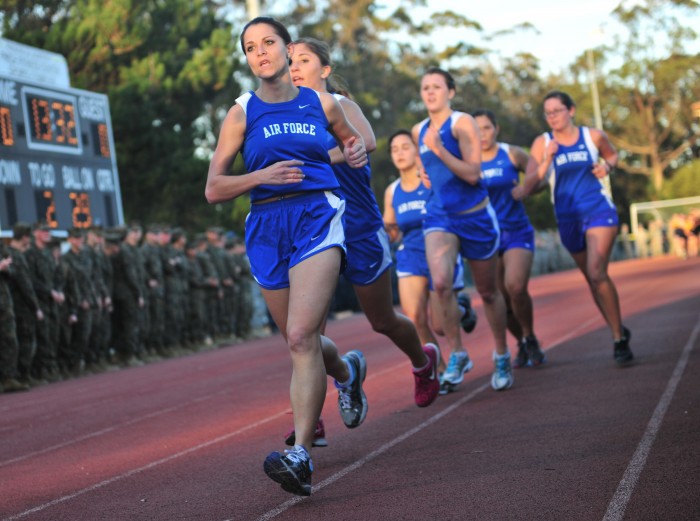 As a joint-service institute, DLIFLC strives to balance the demands of military training with the requirements of language education. While the service commanders ensure their service members, Active, Reserve, and National Guard components learn the warrior ethos, values, discipline, and necessary skills, the institute is obligated to support their efforts through resourcing, planning, and coordination. Special events and command ceremonies are enriched through the involvement of all the services represented.
Though students spend a lot of time studying, they still find time to volunteer. DLIFLC is proud of its students' community involvement that involves cleaning up local beaches, taking part in the Monterey Special Olympics, and helping disabled veterans partake in the annual Wheelchair Salmon Derby. DLIFLC does the utmost to prepare its emerging warrior-linguists with confidence in the contemporary operating environment. While the faculty ensure they are capable and relevant in their linguistic abilities, the cadre of the service units make certain they are combat ready.