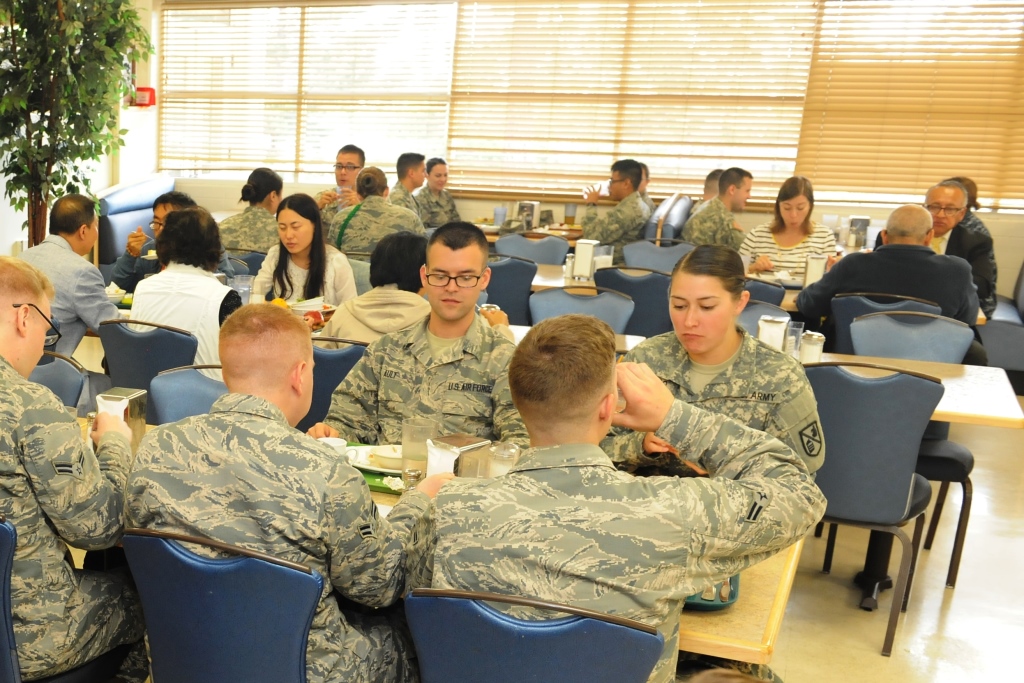 Personnel authorized separate rations may eat in any of of the dining facilities available on POM. Family members are authorized to eat in designated dining facilities when accompanied by the Service-member. Other facilities on POM include the PX/AAFES concessions and JAVA Cafe.
There is no dining facility on OMC. Other facilities on OMC include PX/AAFES concessions, Commissary, and American Grill (located at the DoD Center).
No Officer's or NCO Club is available on the POM or OMC.