Associate Provost for Educational Technology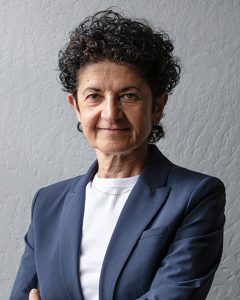 Dr. Parandeh Kia
Dr. Parandeh Kia is the Associate Provost for Educational Technology and Development at the Defense Language Institute Foreign Language Center where she oversees technology, curriculum and faculty development, student learning resources, and the AISO Library, to support lifelong language learning across DLIFLC's mission.
Dr. Kia has served in a variety of positions at DLIFLC, starting in the Persian-Farsi Intermediate and Advanced Program as a faculty member in 2011, and subsequently, as the chair of the program in the Continuing Education Directorate through 2015. She also served as the assistant provost for academics for the Undergraduate Education Directorate overseeing language programs that prepare culturally-based professional linguists at 2+/2+/2 levels of global language proficiency.
Prior to joining DLIFLC, Dr. Kia had a successful career in international higher education, serving in leadership positions at private and public research universities, leading student orientation, English as a Second Language, and teaching assistant training programs. She taught at the California State University system and in the California Community College system in Southern California and served in leadership positions at the California Institute of Technology, prior to joining DLIFLC. She currently serves on the board of the English Language Testing Society.
Dr. Kia holds a Ph.D. and a Master of Arts from Claremont Graduate University, and a Master of International Administration from the School for International Training. She is an alumna of the University of Nebraska at Omaha.