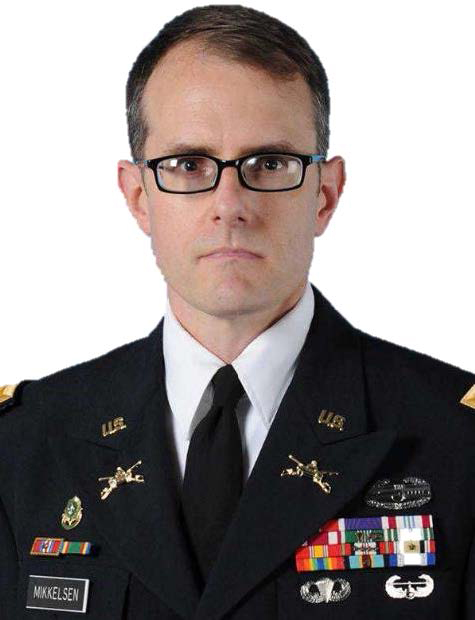 Lieutenant Colonel Ed Mikkelsen
Lieutenant Colonel Ed Mikkelsen is the Army Foreign Area Officer Program Director at the Defense Language Institute Foreign Language Center in Monterey, California. As a Foreign Area Officer, he previously served as political-military planner for Central Europe in the Joint Staff's Deputy Directorate for Politico-Military Affairs – Europe, NATO, and Russia; as a political-military affairs officer for the Nordics and Central Europe at U.S. European Command; and as a security cooperation officer in the U.S. Embassy to the Republic of Poland.
Before becoming a Foreign Area Officer, Lieutenant Colonel Mikkelsen served as a reconnaissance platoon leader, reconnaissance troop executive officer, squadron signal officer, squadron operational planner, and reconnaissance troop commander while assigned to 1st Brigade, 25th Infantry Division and the 2d Cavalry Regiment. He also served as an embedded training team mentor to an Afghan National Army brigade reconnaissance company.
Lieutenant Colonel Mikkelsen holds a Master of International Policy and Practice degree from the George Washington University and a Bachelor of Arts degree in History from the University of Washington. He also attended the Italian Istituto Superiore di Stato Maggiore Interforze in lieu of U.S. intermediate level education.
Lieutenant Colonel Mikkelsen is married to the former Kristin Vavrina of Clarkson, Nebraska. Their children are Isabella (10), Theodore (7), Anna (4), and Katherine (4).