Hall of Fame Inductees 2011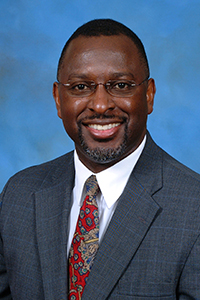 Mr. Everette Jordan
DLIFLC Graduate
Mr. Everette Jordan began his distinguished career as a DLIFLC language student in 1977 when he graduated from the Russian basic course and advanced Russian Le Fox program. Jordan was hired by the National Security Agency in 1983 and worked both as a Russian and Arabic linguist. In the late 90s, he took a posting as the Chairman of the Director of the Central Intelligence Foreign Language Committee where he oversaw the budget and funding of the SCOLA program. While with the DCIFLC, he led a group of Intelligence Community language technologists, translators, and instructors to work with the World Wide Web Consortium and other industry leaders to improve foreign language capabilities in databases, internet pages, and basic word processing programs. In 2002, Jordan was selected to be on the first House and Senate Intelligence Committee overseeing the issues that led to the attacks of 9/11. From 2003 to 2007, Jordan served as the founding director of the National Virtual Translation Center (NVTC) which was tasked with creating a cadre of language translators, transcribers, and interpreters nationwide, who would help with the backlog of untranslated material in the U.S. Government's possession. The NVTC now has offices stretching from Monterey to Washington D.C. to Boston and to Doha, Qatar. During this time, Mr. Jordan served as a member of the DLI Academic Advisory Board from 2004-2005 and also as a board member of the DLI Alumni Association where he is still a member at large.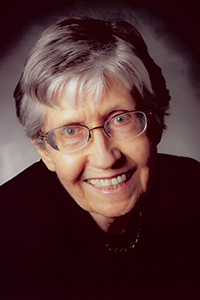 Dr. Martha Herzog
DLIFLC Retiree
Dr. Martha Herzog began working for the Department of the Army in 1974 and retired after 31 years of distinguished service in 2005. During her career at DLIFLC she served in numerous academic positions including that of testing specialist, chief of non-resident instruction, and dean of three language schools. As head of the Evaluation and Standardization Directorate, Herzog was a key player in the implementation of proficiency as the organizing principle for instruction. She developed the first-ever proficiency-oriented Defense Language Proficiency Test (DLPT-III) and inaugurated the assessment of speaking proficiency at DLIFLC both in the early 1980s. As dean of Romance Languages, she collaborated with the Research Division to help prevent academic failures by sensitizing faculty and students alike to the existence and importance of learning styles and learner differences. As dean of Curriculum and Faculty Development, she continued her efforts to professionalize the faculty and lengthened the Instructor's Certification Course from two to four weeks. At Evaluation and Standardization, Herzog completed the revision of the oral proficiency testing program, leading to the deployment of the Oral Proficiency Interview 2000 with improved procedures for initial tester certification training as well as ongoing quality control.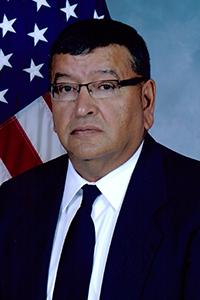 Marine Corps Major Jose Jesus Anzaldua
USMC
Marine Corps Major Jose Anzaldua was a vital asset to the conflict in Vietnam. Asa Defense Language Institute West Coast (DLIWC) trained Vietnamese linguist, Anzaldua was assigned to a Combined Action Platoon on Phu Loc 6 on a small hill outside of Liberty Bridge in the Quang Nam Province of Vietnam. Then a corporal, Anzaldua was tasked with using his language skills as an Intelligence (S2) Scout for the 2nd Battalion, 5th Marine Regiment to provide security and protection for a refugee camp at the base of Phu Loc 6. On 20 January 1970, during a foot patrol, Anzaldua and a squad of scouts were captured by the Viet Cong. Anzaldua was held captive as a prisoner of war for three years. During his time as prisoner, Anzaldua was able to understand the Viet Cong's plans and communicate them to his fellow POW's. Anzaldua's language training was instrumental in his survival and that of other prisoners of war held captive by the Viet Cong.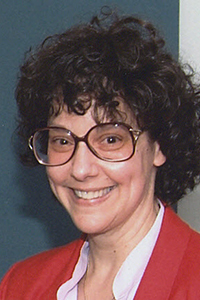 Ms. Renée Meyer
DLIFLC Instructional Developer
Much of Renée Meyer's legacy began at the Presidio of Monterey. On assignment from the National Security Agency/Central Security Service (NSA/CSS), she developed instructional programs that reflected real-life, task-based learning for cryptologic language personnel at the Institute and in the field. She later adapted this approach from classroom to computer for language and other disciplines as Cryptologic Training Manager and NSA Associate Director for Education and Training. Meyer devoted her life to improving foreign language readiness and posture. The first NSA Senior Language Authority, she articulated operational language standards for the entire cryptologic cadre, and then created the mechanisms throughout DoD and the Intelligence Community to support their implementation for the long term. She has had a profound impact on the ability of our country to meet its language challenges. Meyer currently lives in Maryland, where she directs a charitable company that brings beautiful ballet to people who otherwise might not have the opportunity to experience it.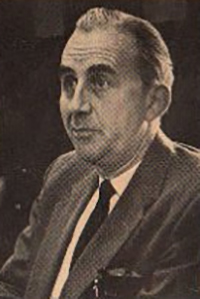 Mr. Robert Tharp
DLIFLC Instructor
Mr. Robert Tharp was by many accounts one of the most inspirational and best teachers of basic, intermediate, and advanced spoken Chinese at DLIFLC where he worked from approximately 1965 to the early 1980s. Tharp was born in China in 1913 of British missionary parents and grew up speaking Chinese. During WW II he was interned in Japan for a year. Following his release Tharp worked for British Intelligence in India fighting the Japanese until the end of WW II. After the war he went back to China and resumed his ministry and worked until 1949 when the communist forces were victorious over the nationalists and in short order began expelling missionaries from China. Upon successfully interviewing for a job with the Army Language School in the 1960s, and upon reporting for duty, Tharp surprised his colleagues who thought he was Chinese. Tharp died in 1994 but left a great legacy of several thousand students who are now found in all parts of the world.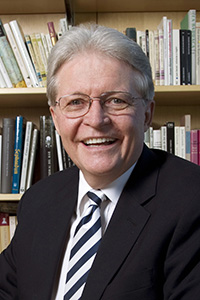 Dr. Ray Clifford
DLIFLC Dean, Provost & Chancellor
Dr. Ray Clifford came to DLIFLC in 1981, serving first as academic dean, provost and then chancellor. He is mostly remembered for introducing the proficiency oriented instruction and for the subsequent 128 percent improvement in student results. Clifford began his academic career in 1965 as a German language teacher in an intensive language program for missionaries. He earned a doctorate degree in foreign language education and as chancellor, supervised the largest foreign language instructional program in the United States. His greatest accomplishments at DLIFLC include: seeing the Institute through regional accreditation and subsequent degree granting authority; implementing the standardization of the Department of Defense language proficiency testing program and grading practices; helping establish a merit based faculty pay system; introducing team teaching methods as an Institute standard; and implementing the stair stepped Defense Language Aptitude Battery qualification requirements. Clifford retired from the government in 2005 but continues his career at Brigham Young University in Utah.