Associate Provost for Undergraduate Education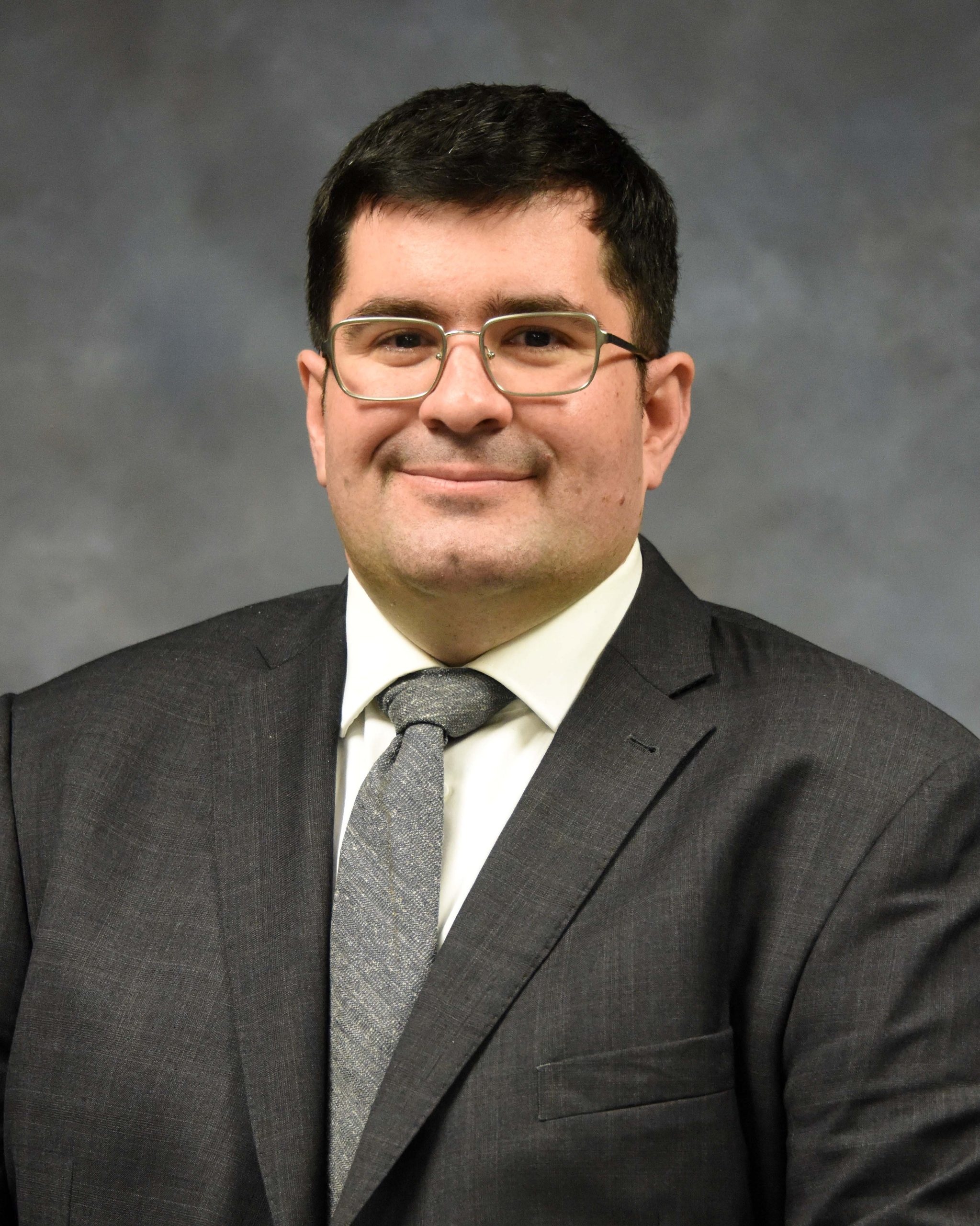 Johnathan L. W. Gajdos, Ph.D.
Dr. Johnathan Gajdos currently serves as the Associate Provost for Undergraduate Education (UGE), overseeing resident foreign language instruction across the eight UGE schools. Dr. Gajdos' prior assignments during his DLIFLC career include dean of the Persian Farsi School, academic advisor in the DLIFLC's Washington Office, and teaching team leader and instructor in the German program in the former European and Latin American School. In 2013, he received the DLIFLC Civilian Instructor of the Year award from the Kiwanis Club of Monterey. In addition to his DLIFLC teaching experience, Dr. Gajdos has taught at Monterey Peninsula College, the University of Iowa, and Technische Universität Dortmund, Germany.
He has earned a Ph.D. and M.A. in Germanic linguistics from the University of Iowa; a Bachelor's in German from Georgetown University; and a Graduate Certificate in Public Administration from the University of North Dakota. A graduate of the Army Training and Doctrine Command (TRADOC) Intermediate Leader Development Program, he has completed Army Management Staff College (Ft. Leavenworth, KS) training and Wharton Online's Leadership and Management Certificate program.
Dr. Gajdos is committed to shared governance to improve organizational effectiveness. During graduate school, he was elected President of the University of Iowa's Graduate Student Senate. While in the German program at DLIFLC, he was active in faculty organizations, serving on the DLIFLC-wide Academic Senate and as president of the European & Latin American School Faculty Advisory Council. More recently, he was a member of the External Advisory Board of the University of Iowa Graduate College (2016-2021).