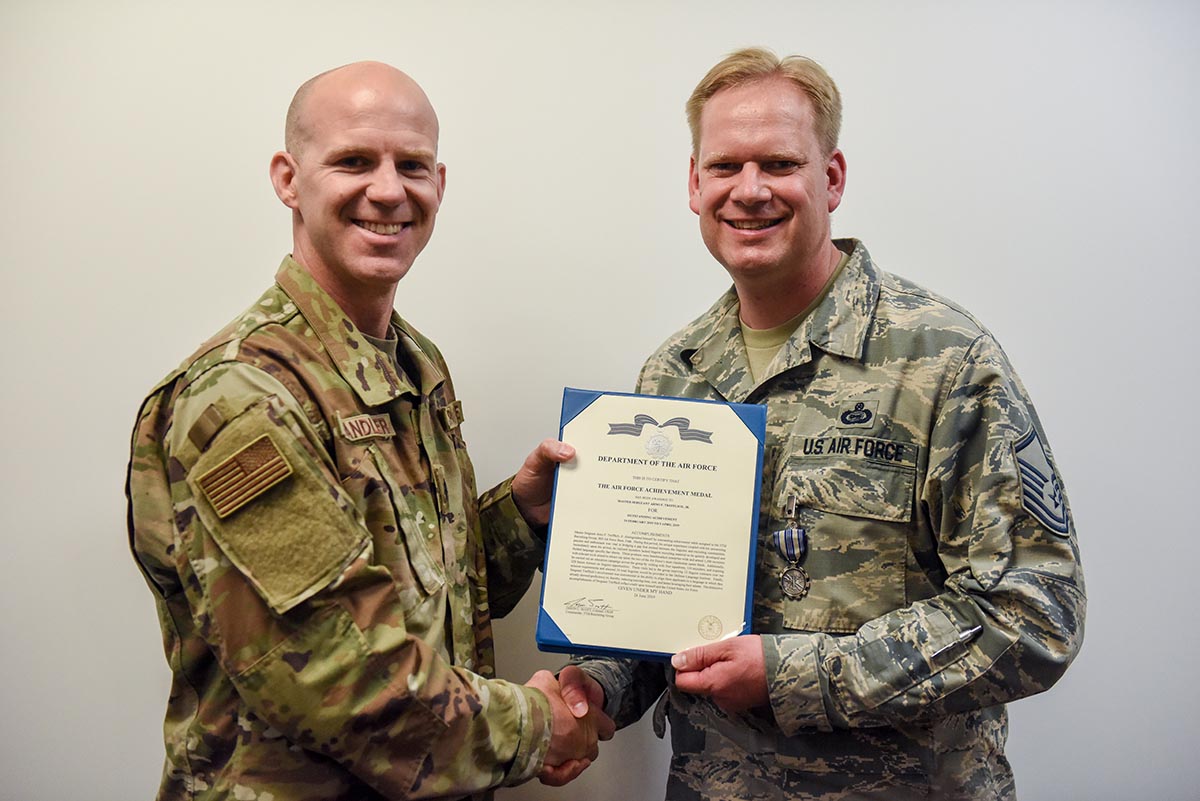 Master Sgt. Arno Trefflich is in a unique position as a linguist at the Defense Language Institute Foreign Language Center. Not only is he a chief military language instructor at the Korean schoolhouse, he is also an Air Force linguist recruiter liaison.
"His job was to be a test subject," explained Senior Master Sgt. Richard Sanchez during a talk given this week to recruiters at the Presidio of Monterey.  Sanchez, the operational superintendent for the 314th Training Squadron, said that the test was a pilot to see if they wanted to set up an experienced Air Force linguist at each of the recruiting group headquarters.
To that end, Trefflich spent six weeks traveling to different units within the 372nd Recruiting Group to give briefings, answer questions and, in one case, speak with a group of applicants about being a linguist in the Air Force.
"What I'm trying to do is collaborate with recruiters to help them understand what works best for us (in the linguist field)," said Trefflich. He was given a cell phone when he first went on his six-week temporary duty. As he was leaving, they asked him to keep it as the point of contact for the recruiters, in the event there were further questions about the linguist career field. Since his return, he's had a steady stream of calls from recruiters and career field managers.
"The Air Force linguist corps has some unique challenges," said Trefflich, namely getting qualified people into the career field. "The requirements to join the career field are difficult. The ASVAB scores are very high. And they have to take a DLAB." It's not just about the language, he said. It's about sorting information.
"Our role is be intelligence information analysts. We take info from one form and put it in another form… We determine if it's (information) credible and if it makes sense and how it fits into a bigger picture. The language piece is a very important, but it's not simply translating." Which is why the scores for both the Armed Services Vocational Aptitude Battery and the Defense Language Aptitude Battery tests are so important.
Trefflich's enthusiasm made him a natural for the position. "This is the best job in the world," he said. "It's been the adventure of a lifetime."
His zeal showed in his work done with the recruiters. On Wednesday, Lt. Col. Brian Chandler, commander of the 364th Recruiting Squadron in Sacramento and a former DLIFLC graduate, presented Trefflich with an Air Force Achievement Medal.
"In recruiting, like everywhere else in the Air Force, we're always trying to innovate," Chandler said. "We need to provide the fighting force with more of what they need at the right time, right place, right Airmen. Sgt. Trefflich has helped us make some huge strides along that line of effort."
During his TDY, Trefflich educated roughly 700 people, he said, and the results speak for themselves. "There are three recruiting groups and we're the number one in recruiting linguists for this fiscal year. Our numbers have jumped up since he came on board."
For Trefflich, it's all a matter of bringing in qualified people for one of the best jobs in the Air Force.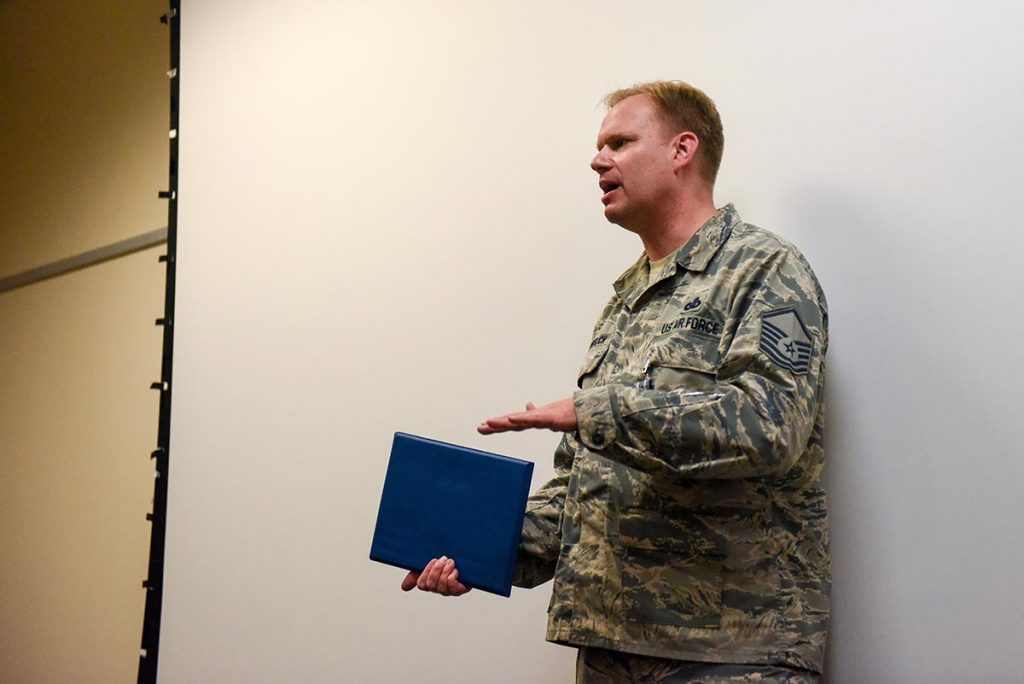 "I'm able to make a huge impact on U.S. national security for us, our interests, our allies," he said. "We take our information and our analysis and we give that to the people who need it to make decisions. And that could be a battlefield commander in Afghanistan, it could be a policy maker at the defense department, or it could be the President of the United States."