By the Mission Public Affairs Office, Defense Language Institute Foreign Language Center
Over 6,000 people attended Language Day, an annual event hosted by the Defense Language Institute Foreign Language Center held at the Presidio of Monterey, May 10. Tents with different country demonstrations and international food covered Soldier Field while cultures from around the globe were on display on the field and in the classrooms.

Once a year, the Presidio opens its gates in welcome to visitors from far and wide to showcase what the students here are learning in language, culture and communication. One of the main elements of Language Day is the stage performances, the majority of which are dances. If over 70 percent of communication is nonverbal, then dance is the international language that transcends all barriers.
Detlev Kesten, associate provost for academic support and co-emcee for Language Day for the fourth year running, thinks dance is a way to show how much people have in common. "To me, dancing and music brings people together. You can dance along as well as sing along, even if you don't know the words. That's what brings you closer to the culture and to each other."
The visitors, which included students, educators and visitors from all over California and more than a dozen other states, were able to watch over 50 stage performances, most of them traditional dances. Because the instructors represent over 90 different countries, the richness of the dances goes beyond the 17 languages taught at DLIFLC. Even if the story lines might vary by culture, the emotions and ideas that play out in dances are universal. It's often a way for a historic event to be passed down from generation to generation, much like using oral history only with body movements.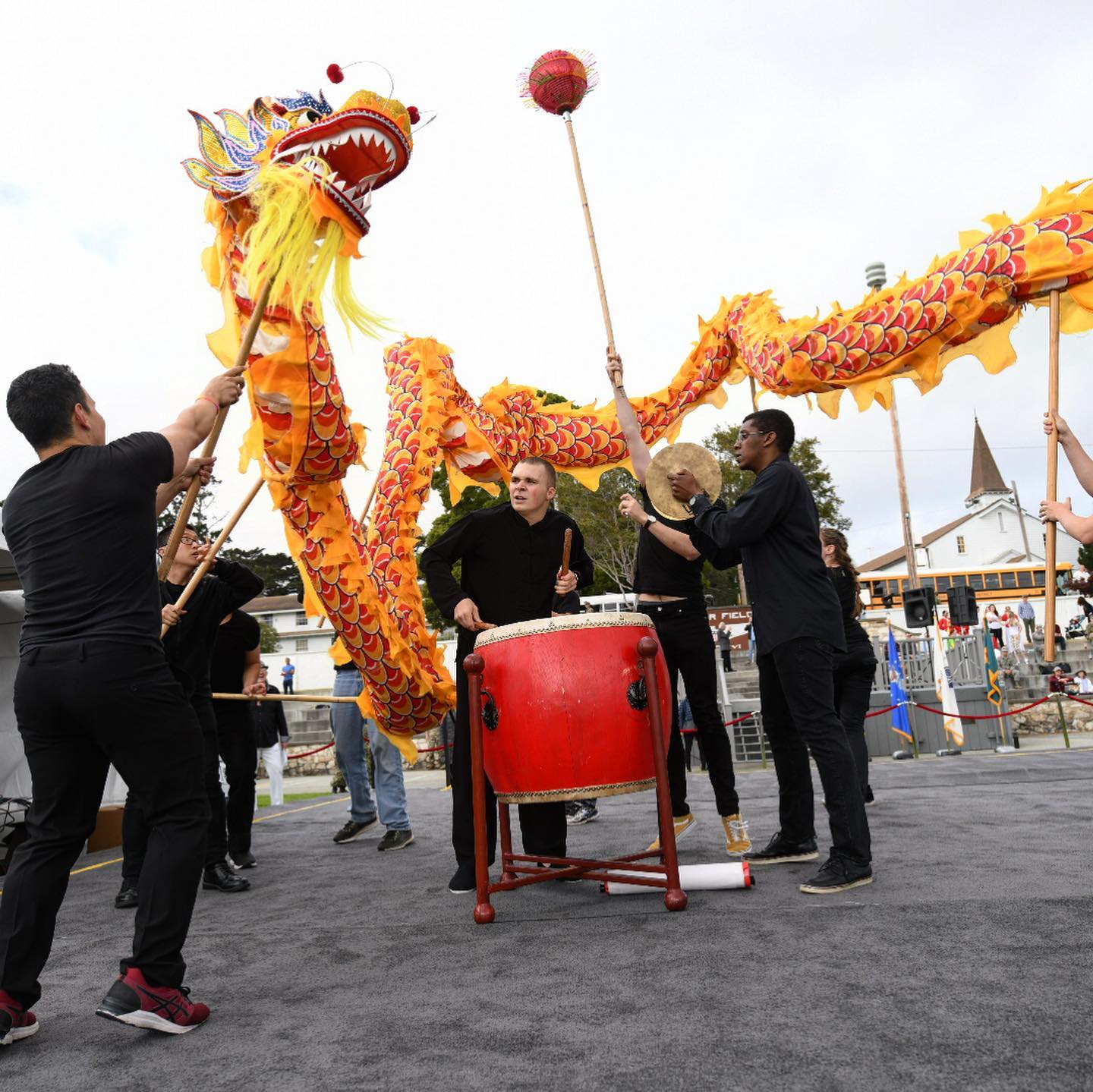 Seaman Apprentice Alexis Nichols, a student with DLIFLC studying Egyptian Arabic, was one of the performers for Language Day. She explained how belly dancing is more than just entertainment. "It can be for entrainment, but it can also be fast or slow, more sensual or more energetic. Belly dancing definitely tells a story." The dance they performed for Language Day, involving men and women, was a love story about the country, Egypt.
Dance is often a gateway that connects the student to their language's culture, something that is inextricably linked to the other. Because understanding a language is so closely related to knowing the culture, it's natural to display the cultural dances alongside the languages. Along with spending six hours a day, five days week learning the language, the students and the teachers work several months in advance to learn the choreograph for their dance.
"Language Day is an opportunity to show off. A lot of our students and our teachers are pouring their heart and soul into the teaching and learning in very small groups. That's not seen by a lot of people," said, DLIFLC Assistant Commandant, Col. Wiley Barnes. "This is an opportunity to demonstrate the hard work and some of the fruits of the labor that happen behind the scenes in the classroom day in and day out."
The Army Language School Festival debuted here on April 25, 1952. Its purpose was celebrating diversity of languages and cultures highlighting dances, skits and music from various countries.
---
Posted Date: 10 May 2019